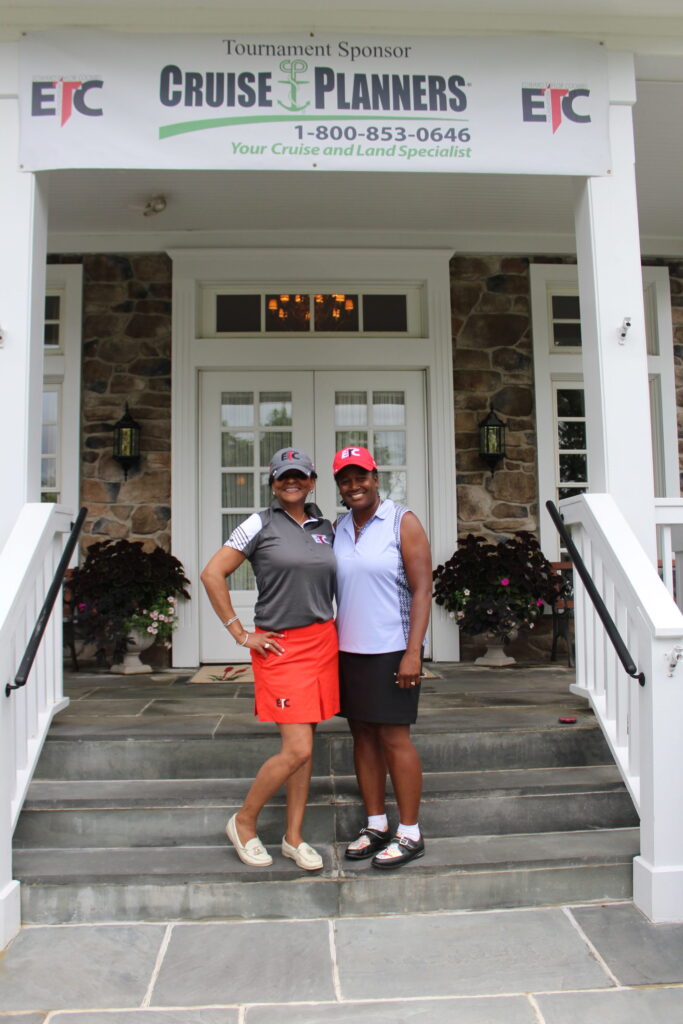 In an era when many nonprofit organizations struggle to find donors and sponsors to support their efforts, the Edward Taylor Coombs Foundation continues to strengthen bonds and grow its scholarship fundraising efforts.
The not-so-secret ingredient in the Foundation's successful fundraising? Personal connections.
Between the love and admiration that family, friends and strangers alike hold near and dear to Edward; to the fondness that many feel for his family and the Foundation, many contributors eagerly step up to help further the ETC Foundation's mission to provide scholarships to graduating seniors.
Irene Waitzman of Cruise Planners, LLC has served as the
Tournament Sponsor for the annual ETC Foundation Golf Outing for the last several years.
"The Coombs are a wonderful family and it's for a wonderful cause," Irene said. "I couldn't think of doing anything else. They invest in our future and our kids."
In addition to Cruise Planners, 67 other businesses and families helped to sponsor the sixth annual ETC Foundation Golf Outing.
Edward's mother, Forrestine and his sister, Erin, were "so excited" to meet long-time sponsor Hugh McGuire at this year's outing.
Hugh, a Marist College class of 1990 alum, had never met Edward Coombs either, but felt compelled to support the Foundation.
"I saw what kind of impact he had with the team," Hugh said of Edward, who played lacrosse as a Marist freshman. "They love him."
Diane and Joseph Rigotti's children grew up with the Coombs' children. Edward and their son, Andy, had been friends since age 3.
"It's a fabulous event and a great way to add to the scholarship pool," Diane said. "Everybody looks forward to it every year."
She added, "It's in memory of a very special young man."
Commonwealth National Golf Club General Manager Jennifer Davies said the club was happy to help sponsor the golf outing's luncheon.
"They're family to us," Jennifer said. "I first met the Coombs family before they were members and I was planning Erin's sweet 16."
While fundraising is the focus, Jennifer said the event means so much more.
"It makes everybody feel good," she said.
Erik Schada of Kirkland Printing and Business Solutions, Inc. donated the printing for the scholarship award dinner program. He and Eric Coombs coached their sons' Pop Warner youth football team. Erik said he's known Edward since he was 10 years old.
Since Edward's passing, he and his wife, Chris, stay involved with the Foundation. Chris designed the Foundation's logo and the couple continues to support in any way they can.
"It's a testament to his parents and what they put together," Erik said of the Foundation. "They make a positive out of something that's a real negative."
Dr. Carlos Hodges of Valley Central Veterinary Referral Center has been sponsoring the event since its inception. Edward had been good friends with his nephew, Nile, and had coached him in improving his lacrosse game.
Supporting the ETC Foundation is a no-brainer and said he is happy to help "any time I can support anything with scholarships for students."
During the scholarship award dinner Eric Coombs expressed his sincere gratitude to everyone who has supported him and his family as they not only dealt with the loss of Edward, but fought to keep his legacy alive.
"It's more than alive. You kept us going," Eric told the crowd gathered at the Manor House at Commonwealth National Golf Club. "You make us who we are. This Foundation is now not an event. It is an institution."
Photos by Paul Coker Photography