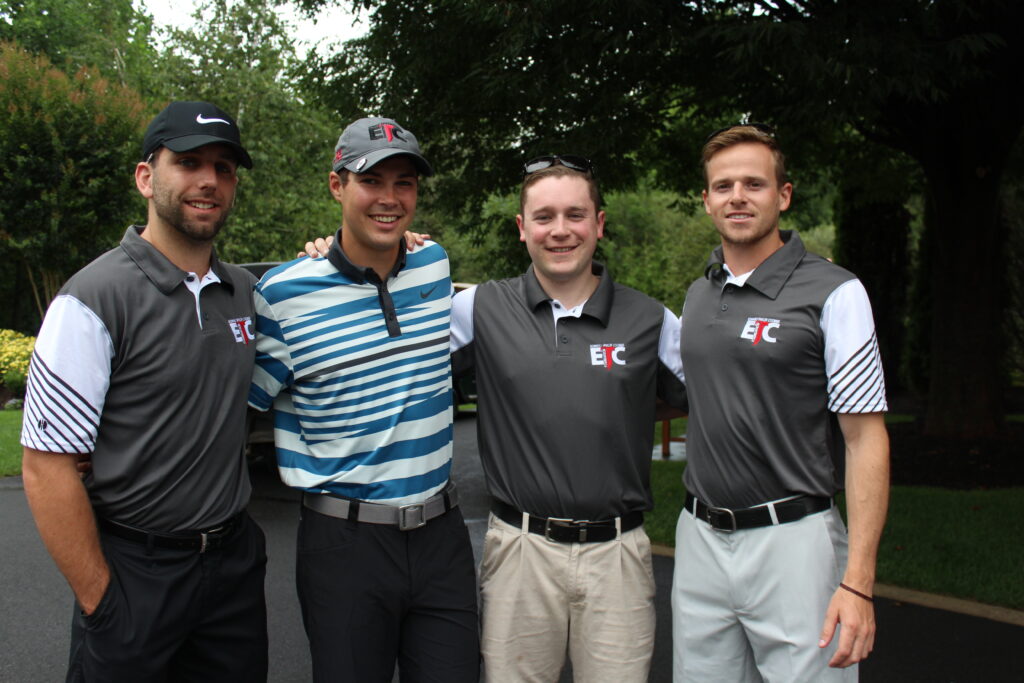 Dave Scarcello was a rising freshman at Marist College when he met Edward Coombs. The memory, while only brief, will last a lifetime.
Dave, who at the time was a high school senior, was being recruited to play on Marist's lacrosse team. He noticed even then that the college's seniors were "drawn" to Edward, who, at the time was a freshman.
"Everybody was drawn to him," fellow Marist College alum Conor Lynch added of his friend, Edward.
"He was the most charismatic and kind-hearted person," Kevin Dondero, another Marist alum chimed in.
Gannon Osborn recalled Edward's "smile and the energy he brought to everything."
Dave, Conor, Kevin and Gannon were one of 32 foursomes that came out in July to support the family of Edward Taylor Coombs as they carry on the legacy of the young man who forever memorialized the No. 34 Marist College lacrosse jersey.
"I've become part of their family," Gannon said before taking to the golf course at Commonwealth National Golf Club for the sixth annual ETC Foundation Golf Outing. The daylong outing and dinner helps to further the scholarship fundraising efforts of the nonprofit organization established to honor the life of the young man who's gone too soon.
Since founding the organization in the fall of 2011, the Edward Taylor Coombs Foundation has awarded $360,000 in scholarships. During the scholarship award dinner following the 2017 golf outing, the Foundation awarded $60,000 in scholarships to 25 students.
Many of the golfers, including Chris Sharkey, return each year to not only play golf, but to sponsor the Foundation's fundraising efforts. Chris' father, who works for Great Lakes Cheese, is one of the more than 65 event sponsors. Chris, who was a senior at Marist when Edward was a freshman, said the close bond he had with Edward has transferred to his family.
"I don't know if he's missed a Marist lacrosse game in the last four years," Chris said of Edward's father, Eric.